This is a Sponsored post written by me on behalf of Dollar General. All opinions are 100% mine.
I think I have gone shopping more for desserts and treats for parties than I have to feed my own family their 3 meals. This time of year I have some event I am attending, hosting or supplying at least every other day it seems. What would I do without the reasonable prices available through Dollar General. They carry all the famous brands, and one of my favorites to use this time of year, Nestlé®.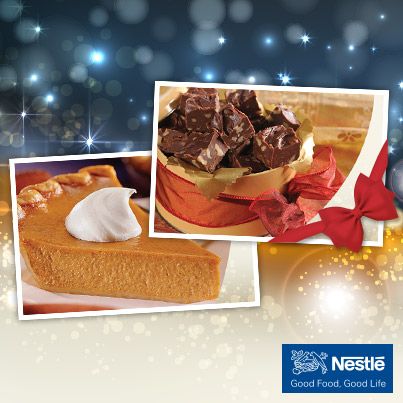 Now they have a page dedicated to Nestlé® products which included recipes, tips and coupons. My go to dessert is fudge and I use the Nestlé® Carnation recipe which is easy and you can mix it up with different add-ins. This is always a crowd pleaser.
Well this time around, when god gives you soggy fudge, make hot fudge sauce!! I was making this recipe, not realizing I had a larger jar of Carnation Evaporated Milk. Trying to make up for it too late in the process, my fudge did not set.
I thought it looked pretty cool when I made half the fudge, smores style and the other a peppermint fudge with Peppermint baking bites. Oh well.
I simply scooped up the mess and added them to jars.
Still tastes amazing and can't imagine this heated on top of a scoop of vanilla ice cream. YUMMY.
What are your favorite food gifts you give or receive each year?