This post about Dog Halloween Costumes for pets is brought to you by Dollar General. The content and opinions expressed below are that of close to home.
Do you dress your dog up for Halloween? Maybe you never thought of a creative dog Halloween costume. I recently visited Dollar General online and realized they have a whole section of creative dog costumes as well as other great Halloween ideas sponsored by Nestle®. Who knows Halloween better than a company that makes chocolate.
While I was browsing their website I also saw a picture of Chloe and I that I had uploaded on Instagram. (with my permission of course) By the time I took a screen shot more had been uploaded. Bummer. Here it is off Instagram
Any one can upload a photo of their pet to the photo tool and share that photo online. Make sure to include the Instagram/Twitter hashtag #DGPETCOSTUME in your shared photos. Then go back to DG.com and see if you are on their website. Be sure and take a screen shot right away when you see it.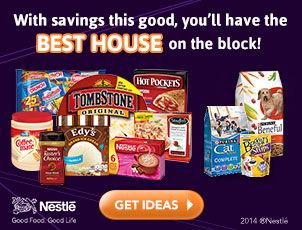 Maybe you do not dress up your dog for Halloween, DG.Com has ton of fun recipe ideas to make your Halloween a little more Spooky as well as more economical. From Halloween Crafts to Halloween Recipes to Halloween Costume Ideas who knew DollarGeneral.com and Nestle® would be so helpful.
SO what are you waiting for grab your camera and your Dog in their Halloween costume and upload it here #DGPETCOSTUME