Did you know June 2 is Donut Day! Let's get realistic though, do you really need an excuse to eat a good donut. Do you prefer cake or fried donuts? Growing up in the midwest, I am definitely a cake donut gal. In fact, when I learned you can bake them in donut pans I have had fun creating some unique flavors for the family. They are baked so no guilt, haha. Thanks to PAPYRUS for providing us with some unique Donut Day Gift Ideas. This post may contain some affiliate links.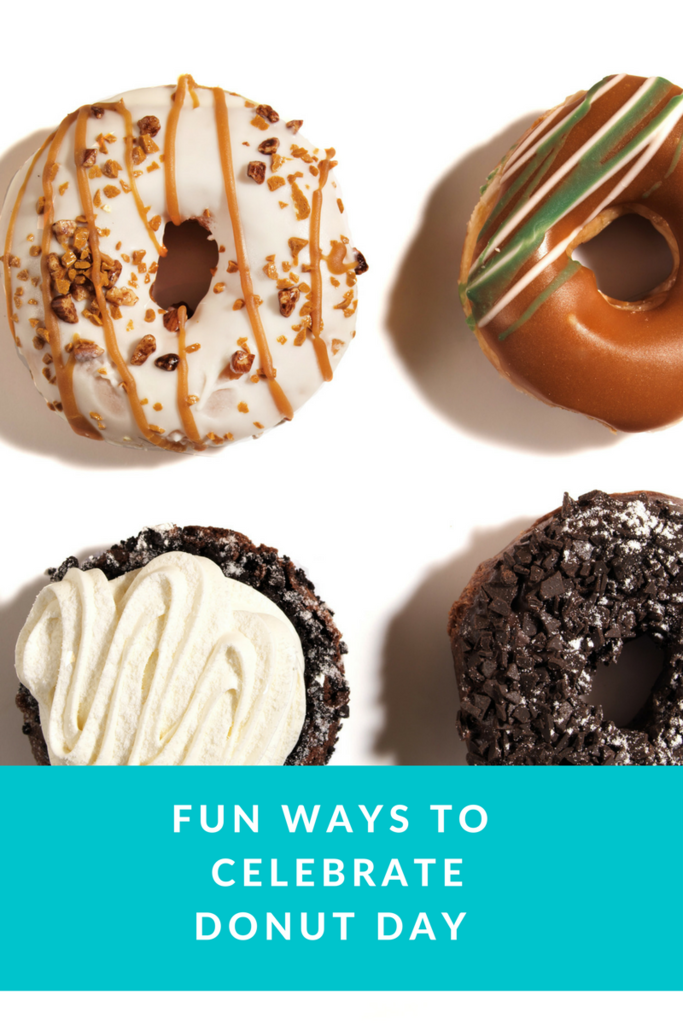 For your sweet Donut Day celebrations, first, make some homemade donut recipes like these Simple Cinnamon Baked Doughnuts Recipe or Triple Chocolate Coffee Cake Donuts Recipe and who can resist these fried short cut Peanut Butter Jelly Donuts.
Not only did I want to share delicious donut day recipes but some fun gift ideas too. All of these Donut Day ideas can be found at one of the 200 PAPYRUS locations in the US and Canada as well as online at www.papyrusonline.com.
Handmade Felt Donuts Boxed Notes (Set-of-8)
https://www.papyrusonline.com/handmade-felt-donuts-boxed-notes-set-of-8
A yummy way to send a greeting, these frosted doughnuts are finished with felt and beads. Blank inside for your message.
Herbie and Desserts Tea Towel:
https://www.papyrusonline.com/herbie-and-desserts-tea-towel
Tasty treats decorate this fun tea towel along with Herbie the bear and his friends. It's sure to brighten up your kitchen.
Price: $7.95
Pink and Donuts Letterpress Birthday Card:
https://www.papyrusonline.com/pink-gold-donuts-letterpress
Scrumptious pink & gold foiled donuts are the highlight of this letterpress birthday card. Representing decades of heartfelt connections, Marcel Schurman embodies a sensibility all its own.
Price: $5.95
Sweets Printed Journal:
https://www.papyrusonline.com/sweets-printed-journal
Find inspiration for your next writing project with this sweet soft-cover journal. Delightful images of tarts, donuts, and other yummy desserts decorate the cover with a pretty pink satin ribbon to mark your spot.
Price: 15.95
Will you be celebrating Donut Day this week? If so what is your favorite donut?