Mia Mariu Makeup Review Welcome to the Jingle Jam Giveaway Hop hosted by MamaNYC and Cheap Is The *New* Classy! We've organized this giveaway event in order to kickoff the holiday season with a bang. Let's get ready to jingle and jam with some amazing prizes. How about getting prepared for all the holiday parties with some great makeup.
This event will run from December 1-15th, so you will have plenty of time to enter all of our giveaways! Good luck and Happy Holidays!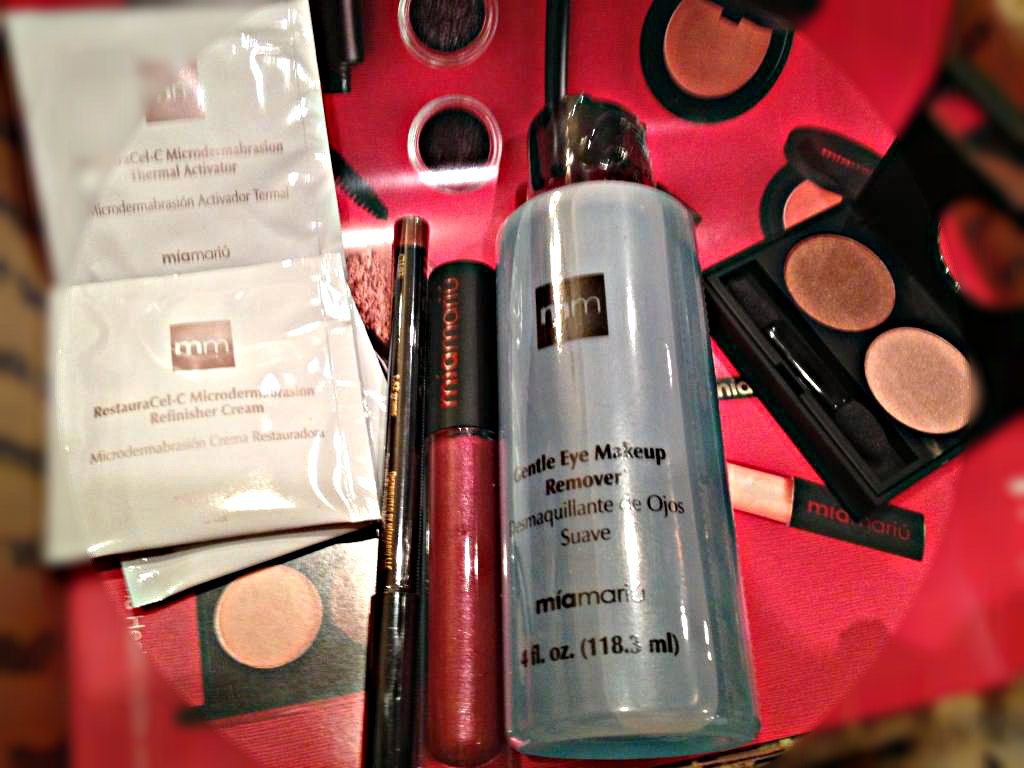 On most days you will find me with blush and a little mascara on if you are lucky. I usually take a late shower after being at the gym and then shower late enough in the day that I say why bother.
However, with age I have found the need to brighten up my look, especially if I am going out in the evening. I was excited to try some new products from a cosmetic company, Mia Mariu, even though I may not have chosen the best colors for myself
So what makes this line different than going to a drug store and picking up a common name brand?
The Mia Mariu's high performance products are formulated with the most natural ingredients available helping you achieve vibrant beauty and health inside and out. Each unique product fuses nature and technology by combining the highest quality botanicals, antioxidants, vitamins, minerals and peptides. The result is healthy products that provide a perfect balance that reflects itself through youthful, healthy, beautiful, glowing skin and renewed energy and vitality, at an exceptional value. Mia offers natural skin care, professional makeup artist quality mineral cosmetics and brushes to Reveal Your Unique Shade of Beauty!
Mia Mariu's line of cosmetic products includes all the products you would need to look gorgeous for the holidays.
I ended up choosing the following items, which are pictured above:
Luminous Lip Gloss Tentación
INERAL EYE SHADOW DUO ROSA MARQUESA
Gentle Eye Makeup Remover
Intense Lip Liner Canela (Plum)
From my unproffesional beauty opinion I felt like these products went on really well. The lip gloss, which I wish came with some SPF, stayed on for a long time and left a mark on the glasses! It was not sticky like some lip glosses I have tried.
The Eye Shadow was unique in that one of the brushes had a point to add as a lid liner. Still practicing with that so I don't look like a clown.
Lip liner also something I need work with but there was no problem with application.
Now that I am wearing all this makeup, I need to have a product to take it off right?
The gentle Eye Makeup Remover's formula contains cucumber, Vitamin E and other botanicals and is formulated at a pH that is close to natural tears. It gently removes even waterproof make up.
You can learn more about Mia Mariu on Facebook and Twitter as well.
Check out what other bloggers are giving away!!
I received one or more of the products mentioned above for free using Tomoson.com. Regardless, I only recommend products or services I use personally and believe will be good for my readers.