This is a sponsored post about packing tips for traveling with kids written by me on behalf of TownePlace Suites by Marriott® for IZEA. All opinions are 100% mine.
Even though gas prices are lowering the airlines have not waived their checked luggage fee. If you plan on traveling this holiday, I am sharing some packing tips for traveling with kids to save space and money. I make the kids pack themselves but always go thru it one more time to be sure they have enough of the right thing. No worse than getting to your destination and they only have one pair of underwear..
Packing Tips for Traveling with Kids
I was provided a few great items from The Container Store® to help with keep us organized for any trip.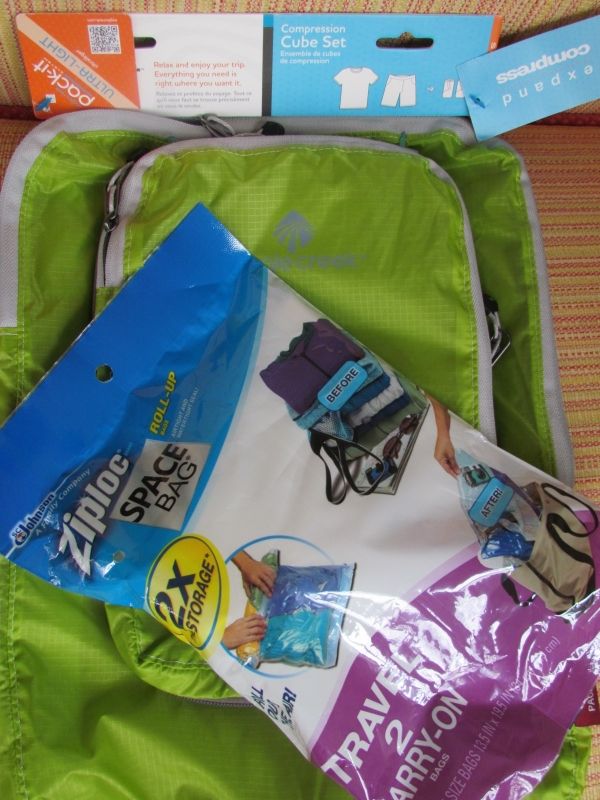 How often do you arrive at your hotel before your room is ready and your kids need to get their travel giggles out? Thanks to the PACK IT Compression Cubes, you can put all your swim gear in this bag.
Place it on the top layer of your clothes and you can just pull it out when you arrive. Trust me everyone will be happier than waiting around a lobby. These will also help keep you organzied by being able to separate certain easy to reach items.
Split up your kids clothes into smaller bags with the Ziploc Space Bags. You can add so much more in these than if you just placed them in your suit case. Once you arrive at your hotel, you can then hang them up.
Here are the clothes I plan on packing: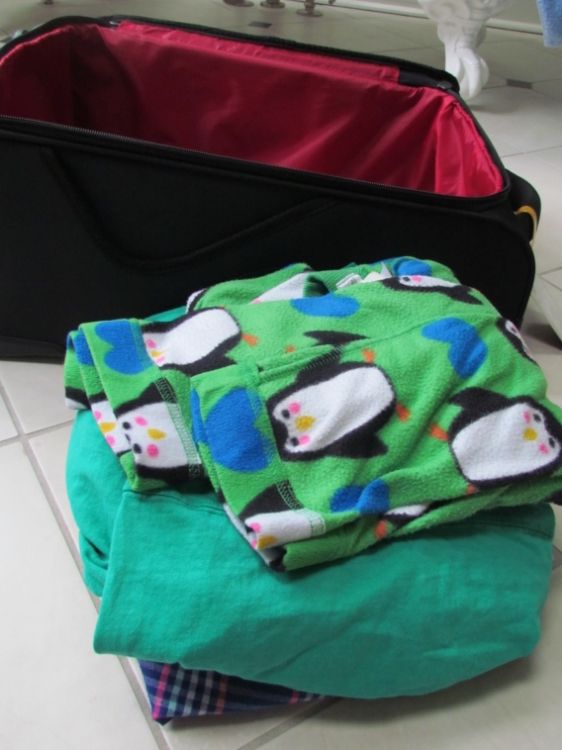 Here they are packed in the Ziploc Space bags.
Look how much space you can save and you can now add multiple kids into ones suit case.
Even better if your destination is TownePlace Suites® they have recently partnered up with The Container Store® to bring hotel guests the amazing elfa® closet system in many of their locations. You may never want to leave, it is probably nicer than your closet at home. Loaded with lots of storage options to help guests feel more organized while on the road. From multiple closet rods and ventilated shelves to hanging drawers, guests will find everything they need to feel more put together.
Marriott® brand is our hotel of choice and if you need an extended stay TownePlace Suites by Marriott® are great. Here are some of the great features that are perfect for traveling with family. See what others are saying on the TownePlace Suites® Facebook page .
One- and two-bedroom suites and studios
Full size kitchen-no expensive restaurant bills
Free Wi-Fi!– Save your data for your travels.
Laundry facilities (on-site)– pack less or bring home clean clothes
In-room work spaces
Free breakfast– BONUS for a family
Daily housekeeping so you feel like you are on vacation
Of course lower rates for longer stays
Start researching your next vacation to TownePlace Suites®.