One of my favorite holidays of the year is next week, April Fools Day. Ok maybe not because of all the wonderful April Fools Day Pranks I have done in the past but I was born on this day.
Sort of puts the pressure on to create fun pranks on those around me. I was searching for some fun things to do to the kids this year and found some really easy and fun April Fools Day Pranks for you to try this year.
Some involve food and some involve just old fashion pranks you might have done at sleepovers as a kid. I can't wait to hear what your little pranks involve.
APRIL FOOLS DAY PRANKS
I love these Sunny side Up cupcakes. from That's So Michelle.
Create a whole kid dinner like these April Fools Day food nuggets and fries from Hoosier Homemade.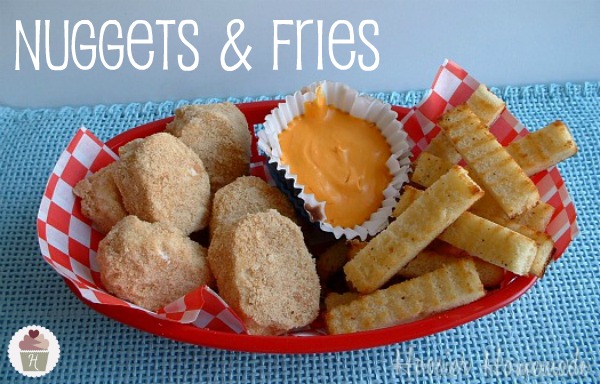 The Food Network shares its April Fools Lasagna!
Kitchen Fun with my 3 Sons is faking out her family with this Fake KFC Fried Chicken Bucket. It sure fooled me.
Maybe you are looking for something a little low key, well Sweet Sugar Belle made this Cookie Pizzas I would want for dinner.
Why don't you just surprise the kids at breakfast with these April Fools Day Breakfast of Eggs and Bacon from Apartment Therapy. Simply a yellow M&M, pretzel sticks and a white chocolate disc.
Not feeling creative be sure to be up some of these Fred and Friends LUNCH BUGS Zip-to-Lock Sandwich Bags, 24 ct
Or pack one of these Bagel Surprise
s in your kids lunches as well. You are sure to get some screams in the lunch room.
I am sure you remember many of these tricks you might do at a sleep over when you were a kid. Why not surprise your older kids who can handle these. Just remember pay back is a tough.
Using face paint (not permanent markers) draw a mustache on your victim, I mean your kids while they are sleeping.
Solid Milk or Juice – Freeze your child's drink and put a straw through it and watch them try to drink from it.
Why not dye your milk, we often do this for St. Patrick's Day. (photo credit Martha Stewart)

Brown – E's –They asked for Brownies, why not give it to them. Check out these from Organized 31.
5. Fake Cake– Take a balloon and square plate or cardboard and tape it. Cover it with frosting and then have someone cut the cake. Watch the excitement!
6. Salty teeth – Sprinkle salt on toothbrushes or put a little bit of food coloring in the bristles. Not sure I would do this before school.
7. An easier way to make Fake Eggs– Pour vanilla yogurt in a plate and half a peach over it so it looks like sunny side up egg. It would go great with the frozen juice shared above.
8. Saran Wrap on toilet – A classic, but my boys miss the toilet so much anyway I sort of get this every day.
9. Take those worm cups up a level, these look real thanks to Martha Stewart