My 11 year old daughter Caitlin has been asking to bake a lot lately. After her creation yesterday I offered her to be a regular guest blogger on Close to Home. I have mentioned before I really believe it is important not only for your kids to watch you cook in the kitchen but also to let them get down and dirty. We have an agreement, if she cooks, she cleans and she is also writing her own posts.

So with no further ado, here is her logo and first recipe, Chocolate Chip and Butterscotch Cookies for her series Cooking with Caitlin.
Hello, my name is Caitlin. I am the blogger behind the segment on Close to Home called "Cooking with Caitlin". I like to share baking recipes, tips, and idea. I try to post new recipes every other week. I love to bake anything from homemade cookies to a yummy moist cake. I also love soccer, sports, and art. I try to bake something new as much as possible. I am in 5th grade. I hope you like my tips and recipes.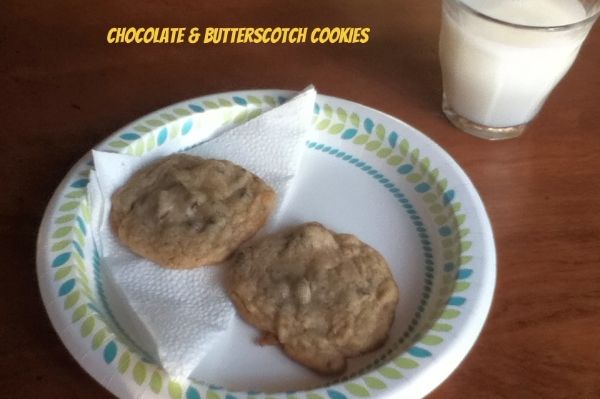 For my first recipe decided to bake everyones favorite, chocolate chip cookies. But I added a little twist. Instead of just chocolate chips I added butterscotch also for a yummy twist. I adapted Martha Stewart's recipe for chocolate chip cookies.
Chocolate and Butterscotch Cookies Recipe
2 1/4 cups all-purpose flour

1/2 teaspoon baking soda

1 cup (2 sticks) unsalted butter, room temperature

1/2 cup granulated sugar

1 cup packed light-brown sugar

1 teaspoon salt

2 teaspoons pure vanilla extract

2 large eggs-room temperature

2 cups (about 12 ounces) semisweet and/or milk chocolate chips I used 1 cup dark chocolate chunks & 1 cup butterscotch chips
First I would take out 1 cup of butter (2 sticks) to get to room temperature. I would recommend this because it usually makes for better results for any baking recipes. Then preheat the oven to 350 degrees. Then you whisk together in a small bowl 2 1/4 cups of flour and 1/2 teaspoon of baking soda and hold it aside for future steps.

Next in a In the bowl of an electric mixer fitted with the paddle attachment, combine the cup of butter with 1/2 cup granulated sugar and a cup packed light-brown sugar; beat on medium speed until light and fluffy. Reduce speed to low; add 1 teaspoon salt, 2 teaspoons pure vanilla extract, and 2 large eggs Beat until well mixed, for about 1 minute. Add flour mixture; mix until just combined. Stir in 2 cups of chocolate chips.

For my recipe is substituted one cup of chocolate chips for a cup of butterscotch chips. You could substitute the chocolate chips for your favorite chocolate candy, white chocolate, nuts, or M&Ms.
Next Drop heaping tablespoon-size balls of dough about 2 inches apart on baking sheets lined with Reynolds parchment paper. The parchment paper helps for an easy clean up and prevents the cookies to stick to the pan.




Then bake the cookies for 8-10 minutes for best results. Then take them out and check just to make sure they are done. If you think they are done put them on a drying rack to cool off.
I just want to point out that the parchment paper helps the cookies just slid off the pan with no mess.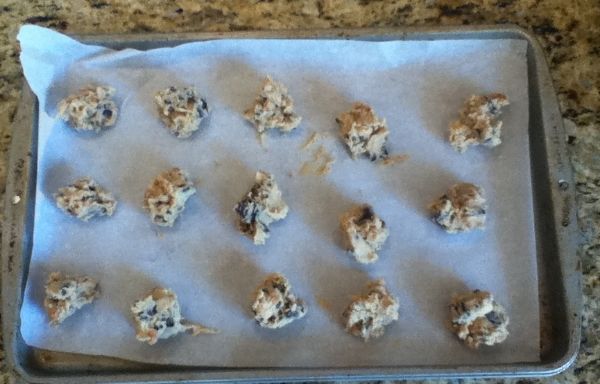 The cookies are great warm. But the cookies are still good at room temperature. This is a great recipe for the whole family to enjoy and I hope you keep readings my future posts–Caitlin

What do you like to add to your cookies?



[shopeat_button]