This is a sponsored post about cold and flu season preparation was written by me on behalf of Chloraseptic® for IZEA. All opinions are 100% mine.
I am not sure if it is the changing of warm to cold weather every third day or the hustle and bustle of the holiday season but I have 2 sick kids this week. There is nothing more stressful than wanting the kids out of the house and in school before they are home for two weeks. SO are you prepared for cold and flu season at your house? We want to share a few must haves we have around the house and in our bathroom cabinets so we can take quick action against these germs.
I always have saltines in the house, you never know when the stomach bug might hit and those are always are go to for upset stomachs.
Plenty of fluids including orange juice, ginger ale, Vitamin C drinks, decaffeinated tea bags and bottled water.
You favorite fever reducer medication. Nothing worse than waking up in the middle of the night with a feverish child and not having the right medicine to give them relief.
Cough suppressant, we use this mainly at night when it affects our kids ability to sleep.
A variety of Chloraseptic® products to provide sore throat relief. Sore throat is usually the first sign an illness is imminent .
Did you know that Chloraseptic® is the #1 pharmacist recommended sore throat relief brand**Lozenges Tied for #1. They come in a variety of flavors and products including sprays and lozenges. Don't worry if you recall the single flavor from your childhood, Chloraseptic® are available in a variety of flavors including Cherry, Max Wild Berry, Warming Honey Lemon, and Grape spray, made just for kids.
Chloraseptic® Sore Throat Lozenges, with a soothing liquid center, provides fast-acting relief for sore throat and mouth pain and our Total product cools the nasal passages as well.
Chloraseptic® Sore Throat sprays provide fast relief on contact. Sprays come in a variety of flavors including Cherry, Warming Honey Lemon, Grape made just for kids.
Max Wild Berry with a target sprayer so kids will not fuss so much about applying it.
Open Wide buddy good thing there is the great target on this one: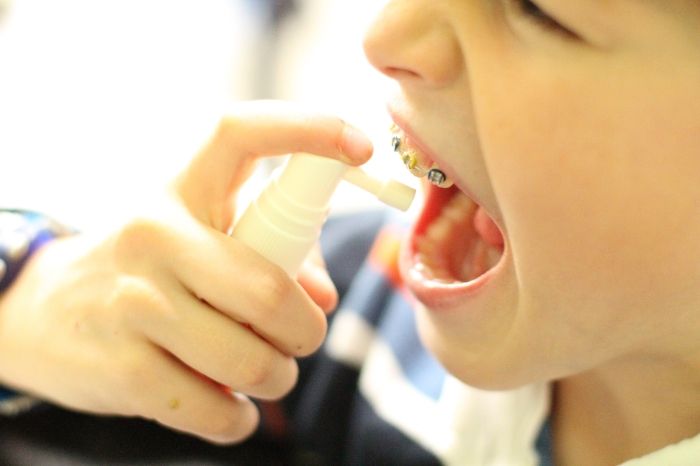 He looks like one happy camper now that his sore throat feels better.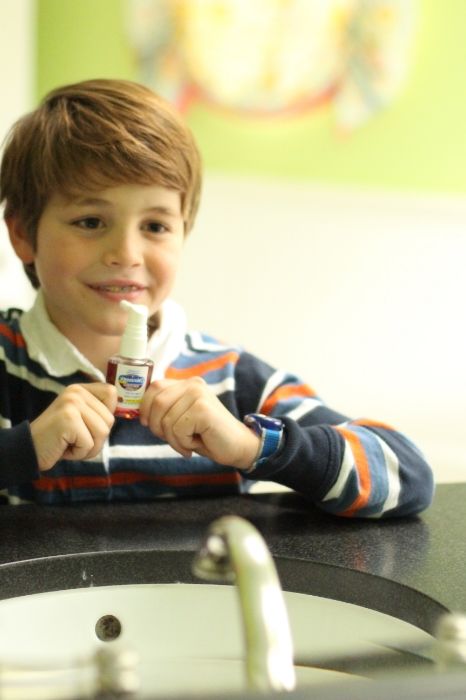 So now that your cabinet and pantry are prepared for cold and flu season be sure to check out the Cold & Flu Tracker and Chloraseptic® Coupon website, as well as Chloraseptic® Facebook page for new product announcements and some fun Family DIY activities.
Before heading out shoppong, be sure to grab this $1 Chloraseptic® Coupon .
What tips do you take to prepare for Cold and flu seaosn?