Since Thanksgiving is so much about the food it is easy to forget about how you are going to set the table or add a little fall flair to your home. Being so involved with the recipes, I have ruined at least 2 pies already (forgot to add the sugar to the pumpkin) and my husband is now asking for a Banana Cream pie today. I have never made Banana Cream Pie before but he noticed a bunch of bananas going brown on our counter.
Despite the pie errors and other side dishes I am trying to get done before the gang gets here today, I need to also set the table. Fortunately, I still have some fall decorations out from Halloween so I just need to make a few adjustments on the table.
I thought I would share with you a few quick last minute Thanksgiving decorating ideas that you probably already have at home or can get at the grocery store for one of your last trips for forgotten whipping cream!!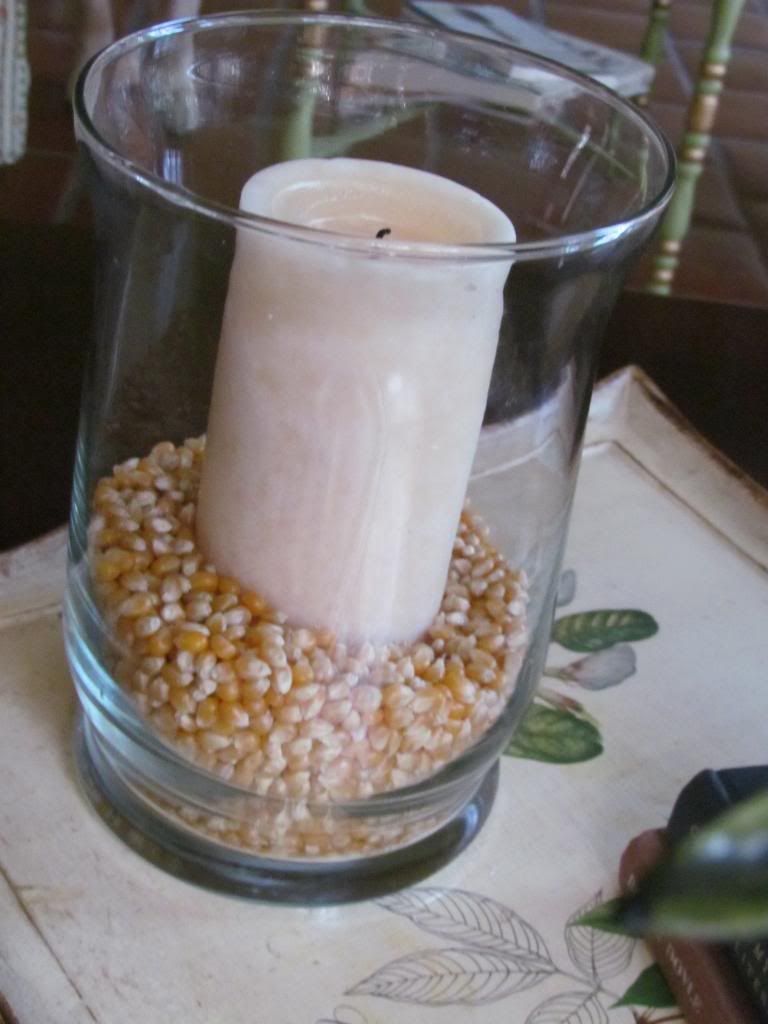 I have a simple hurricane candle that I move around and I replaced the candy corn pumpkins for popcorn as the filler. You can absolutely still use candy but I wanted a change.
For the table you can make simple cornucopia's for the kids with ice cream cones and left over Halloween candy. Super simple and you most likely have everything at home.
For the table I used two vases filled low with flowers and left over gourds and bittersweet. If you like the natural look you can simply add any natural twig or vine in your yard. You can also add beautiful leaves under plates for a pop of color. Not extravagant but festive at the same time.
Here's to wishing you and your family a blessed Thanksgiving and hoping you can stay focused on your family and friends instead of worrying about Black Friday or Thursday as it seems to be now!!
what is your favorite last minute Thanksgiving Decorations?