Thank you BJ's Wholesale Club for sponsoring this post.  #BJsSmartSaver 

As a busy mom of three active kids and a pet mom to both a cat and dog, who has time to go to a grocery store, pet store and a big box store? This is when places like BJ's Wholesale Club come to the rescue. Not only do they have all the groceries and household needs at good prices, but you can get an assortment of food and accessories for your cat or dog on the same shopping trip.
CLICK THIS PHOTO BELOW TO SHOP THE PRODUCTS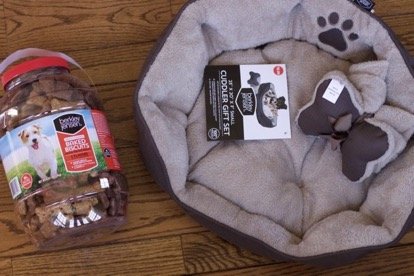 Shopping for Pet Supplies at BJs Wholesale Club
Did you know that BJ's offers a large selection of leading national brands and specialty pet food brands at great prices? While I was doing my weekly BJ's run this week, I was able to pick up some of their Berkley Jensen line of high-quality pet products. Since Lacy has been spending more time in our house, remember she was a barn cat, we bought her a new pet bed. For under $20 we got a high-quality pet bed as well as a comfy blanket and a toy for Chloe. As you can see by these great pet purchases, BJ's Wholesale Club is truly a one-stop shopping destination for both the family and your pets. 
Everyone seems very content with their new goodies. As you can tell from the shopping cart photo, I was able to get beauty supplies to fresh fruit and veggies on the same trip. I love that BJ's Wholesale Club also has a deli section where you can get freshly cut lunch meats and don't have to buy in bulk.
I am not sure if your delivery people leave treats for your dogs, but our delivery drives will often leave a dog bone for Chloe. To pay her back for all the treats, we bought this large container of Berkely Jensen Dog Treats. Now she will have a fresh supply of high quality treats to share with all the dogs on her route. By sharing our treats, they will also know BJs Warehouse is the perfect place to buy quality pet treats at great prices.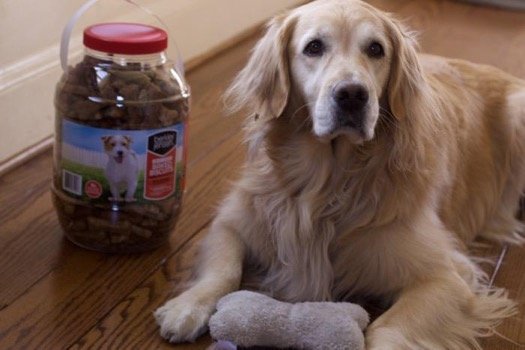 Click the Image Above to Shop!
Close to Home wants to share these great savings with you. If you are not already a member you can Click here to join BJ's today and you'll receive a $25 gift card for signing up! Basically, this means you are getting their membership for almost half off.
Not only will your kids be excited you have bought their favorite snacks, but your pets will love their treats, toys, and food you have picked out for them too.
I was selected for this opportunity as a member of CLEVER and the content and opinions expressed here are all my own.