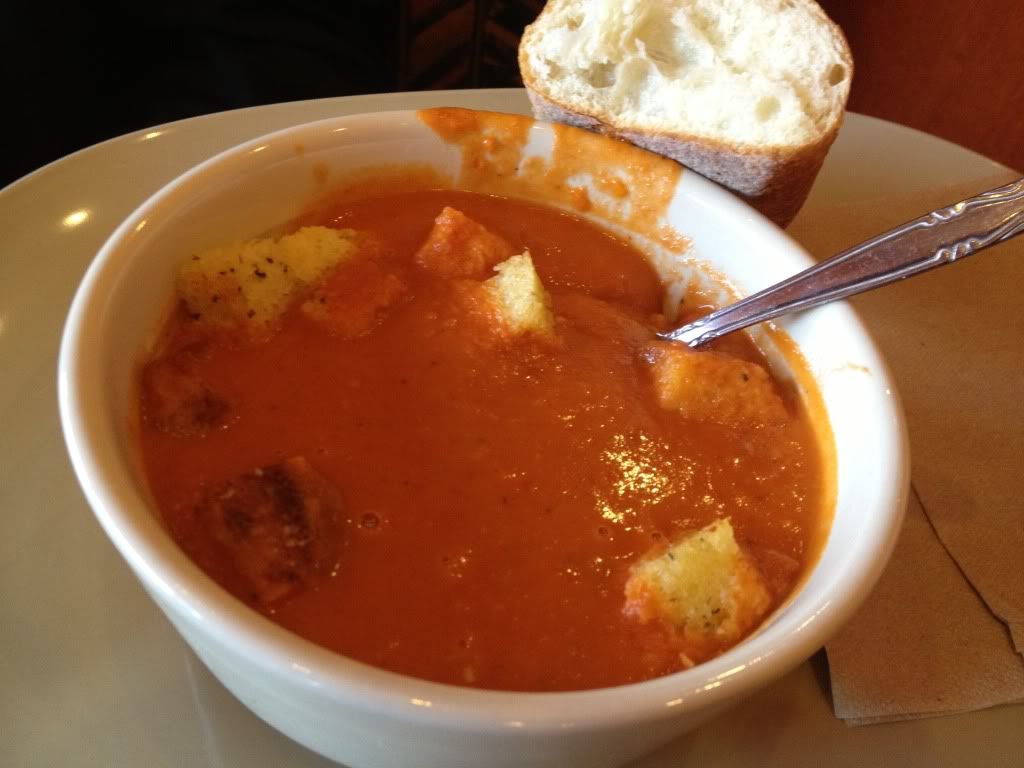 If you are having a cooler December day, this bowl of warm inviting soup should be calling your name. No time to throw a pot together, no worries, Panera Bread has a diverse menu of freshly made hot soups daily.
Is your mouth watering yet? Panera Bread Soup is the way to warm up on cold days.
I am sure there is a Panera Bread near you, maybe even a couple and you will have to decide which one is less crowded. Every time I am near a Panera Bread there is a constant buzz of activity there. What a great concept to get fresh baked breads, sandwiches and soups that taste like you made them yourself, maybe even better.
For a lunch date this past weekend, my husband and I chose to hit our local Panera as we knew it would be quick but very satisfying lunch.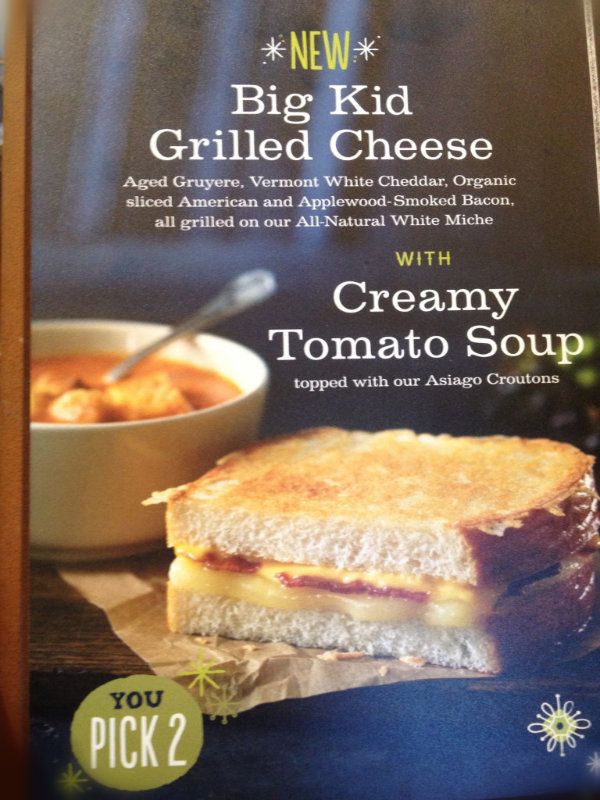 When we walked in, this banner caught our attention. A nice Pick 2 of a sandwich and warm soup. SOLD! Now which combination to try?
I happened to jump on Panera's New Soup website before we left just to be sure I was not holding up the line forever while trying to make a decision as to which soup to eat. You can check the daily soup offerings, play games and watch some brief soup videos about what makes Panera's soups so rich and fresh tasting on their soup site.
I went with the vegetarian Black Bean soup, and 1/2 of a sandwich. This soup is filled with fresh veggies and nourishing black beans. It was not salty or overly seasoned, just the way I would have made it at home. Served warm and a great accompaniment to my grilled cheese sandwich.
panera bread soup
My husband went with the creamy tomato with croutons with his sandwich selection. Not sure if he liked it or not:) LOL. He did not want to waste a bit as he cleaned out his bowl with a piece of the fresh bread served at Panera with each bowl of soup.
I think almost everyone that walked past us while we were seated had a bowl of soup on their tray. What a healthy and comforting lunch while not at home.
Not to mention they are clean establishments and the employees I have had contact with are always very nice. Free Wi-Fi and a fire, why would you want to ever leave!
As part of the DailyBuzz Food Tastemaker program I received a gift card and stipend to try Panera Bread soup. All thoughts and opinions are my own.