While our family loves carving a real pumpkin, I love to buy fake pumpkins when they are on sale as they not only last forever when carved, you can create some fun fall decor. How to Use Fake Pumpkins For Decorating
You can do so much with fake pumpkins such as: paint them, carve them and stack them without worrying about bugs or squirrels eating them.
I scoured Pinterest and found some fun ways of decorating with fake pumpkins. Hope you get some inspiration and invest in these long term decorations.
How to Use Fake Pumpkins For Decorating
Halloween trick or treaters come at night so be sure to have your pumpkin glow in the dark. Check out this pumpkin from Ilovetocreateblog.com
A little cheesecloth and a few different colored pumpkins can create this fun mantel for Halloween as seen on Midwestliving.com
This spider themed pumpkin is fun for your stoop. Add an initial and it makes a great gift too. Source unknown.
This stack of fake pumpkins from Ourfeatherednest.com is a great way to let folks know your address and can be used all year long.
IHeartNapTime.com makes a planter out of her Faux pumpkin. You can do it with a real one but it wont last very long!
How to get the best prices on Fake Pumpkins?
Be sure to stock up on Fake Pumpkins when they are 50% off or after Halloween for the following year.
Greet your guests thru Thanksgiving with this glittered Initial Pumpkin from UnOriginalmom.com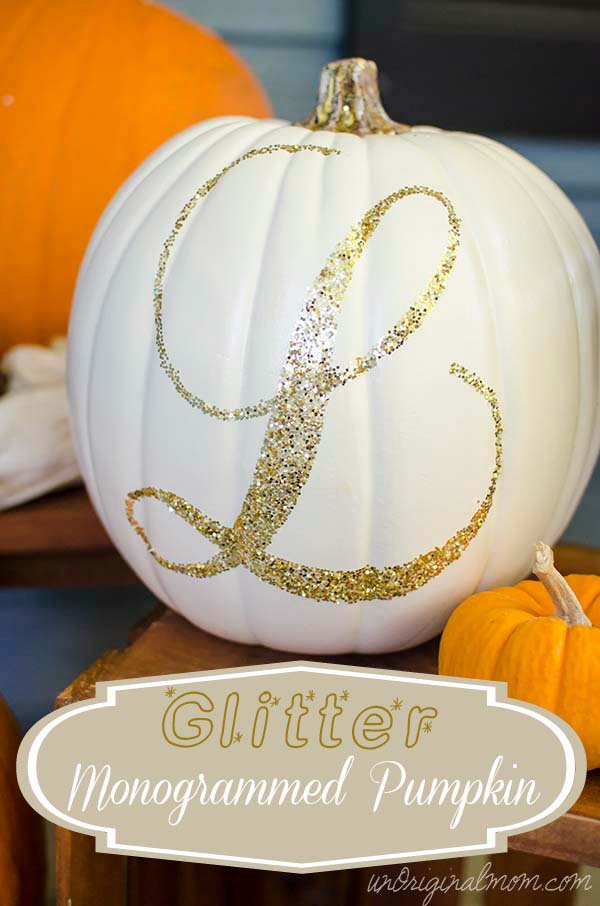 Ways to use Fake Pumpkins after Halloween
Buy extra pumpkins after Halloween and make this fun Football Candy Holder for the Rest of Football season.
Your neighbors will be envious with this clever front door decor from SmartSchoolHouse.com. If you have old fake pumpkins you carved once, now you can use the other side!!
Even if you don't want to cut any in half the way she decorated them are adorable.
Create a group of black cats to greet your trick or Treaters this year thanks to Sunset.
Make an adorable Halloween Pumpkin Candy Holder out of a faux pumpkin. Super easy and find the tutorial to make this faux pumpkin candy holder from us.
Using Fake Pumpkins after Halloween:
Buy up those fake pumpkins after Halloween and make this Thanksgiving themed pumpkin for your table like MelroseFamily.com shared.
I hope you found some great ideas and feel free to share your projects and I will add them to this roundup.
WHICH Faux Pumpkin Project DO YOU LIKE BEST?