I am guest blogging again on SITS Girls.
Before you know it your gardens and markets will be bursting with fresh zucchini read for amazing recipes. One of my favorite ways to use zuchinni is in quick breads. I have made Chocolate Zuchhini Bread, and Blueberry Zucchini bread to name a few. We had some leftover buttermilk from another recipe so I was determined to try it in a zucchini recipe. Thus this moist and flavorful quick bread that I pretty much ate it all myself. Be sure to check out the rest post about zucchini bread Recipe on SITS GIRLS.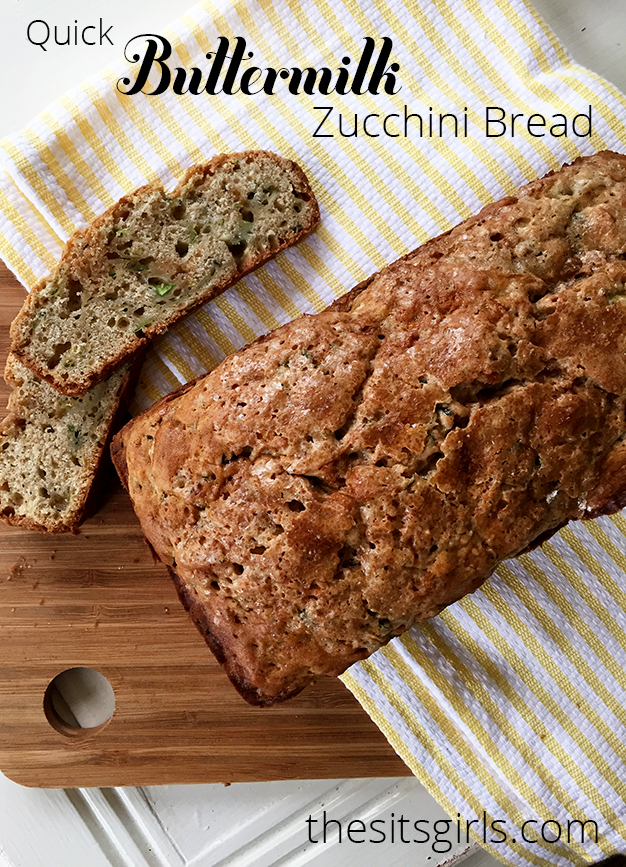 Get the kids involved in this one, I know my older kids love to use the grater (with supervision). If you have an abundance freeze the extra to make bread all year long.