Everyone loves a good white chocolate cheesecake recipe, but what about adding our favorite fruit and turning them into easy to eat bars? That's what we did with this delicious Raspberry White Chocolate Cheesecake Bars recipe!
Cheesecake is such a yummy dessert but for some, the idea of creating this masterpiece in a springform pan can feel overwhelming. We make cheesecake at least 4 times a year, it is such a versatile dessert that changing up the flavors is half the fun. While I have made a few chocolate cheesecake recipes in the past, why not make a white chocolate cheesecake and make them into bars instead of a traditional cake.
White Chocolate Cheesecake Bars Recipe
This post contains affiliate links.

When you think of chocolate of any flavor, berries come to mind as well. To create an extra special look to these cheesecake bars, I will be adding some Raspberry sauce on top, such an easy yet elegant touch to any cheesecake you create. Raspberry is the perfect compliment to this white cheesecake recipe, and of course, it is ideal for serving as a special treat at any meal!
Some of my tried and true tips for making the best raspberry white chocolate cheesecake:
I always recommend making cheesecake at least one day before you plan to serve it. Cheesecake needs some time to set up in the refrigerator and chill completely, and it slices much easier when cold.
Make sure to line your 8×8″ baking dish with parchment paper or tin foil for easy removal of the bars.
Take your raspberries, eggs, and cream cheese out of the refrigerator ahead of time to reach room temperature.
Now for the fun part, crushing up the Oreos for the chocolatey crust. I prefer using a food processor, as it gives you the best consistency. However, you can use a Ziploc bag and rolling pin especially if you have some aggression to get out.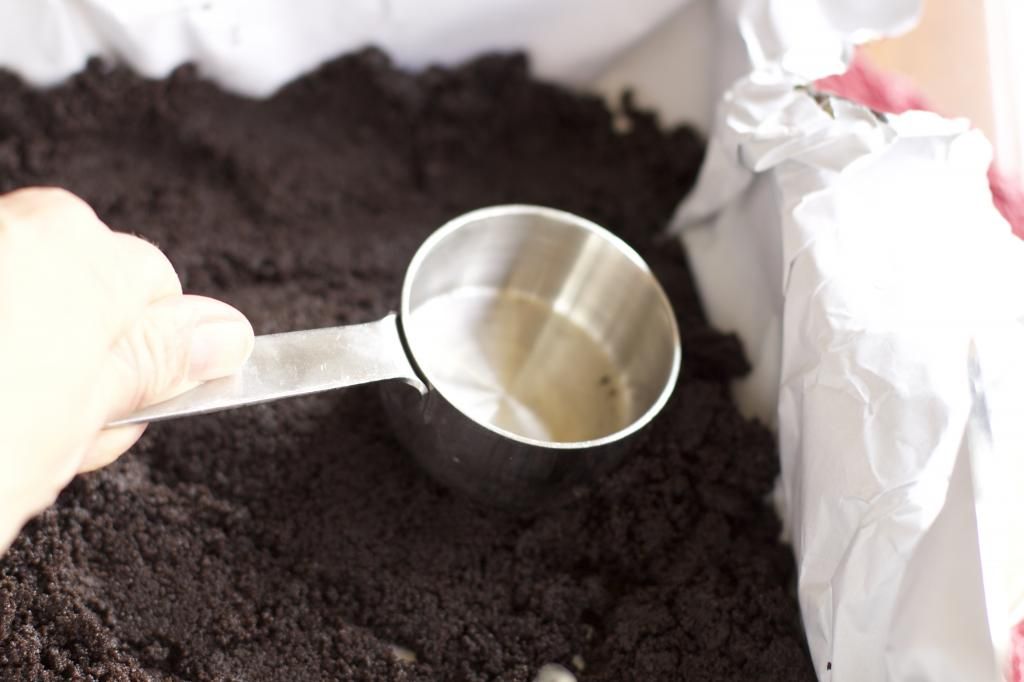 Pour the crumb mixture into your pan and using the bottom of a measuring cup, spread out the chocolate crumb crust evenly around the baking dish. This is a great step to let your kids help you with when making the white chocolate cheesecake bars. Once you have the crust formed, you'll want to pop it into the oven to cook. Once done, simply set aside to cool until time to pour batter in later.

Next, we'll work on preparing the raspberry sauce. It is super easy to do this with fresh or frozen raspberries. Simply rinse out the food processor bowl, and blend the berries until well processed. The next step will be to push these berries through a sieve to remove all of the seeds. This takes a bit of time, but the end result is worth it. Once you've pushed the raspberry blend through the sieve, set aside in a bowl until later.
Making the cheesecake is easy when you have softened your cream cheese in advance. I use my food processor for this also, but you can do this with an electric or stand mixer if you prefer.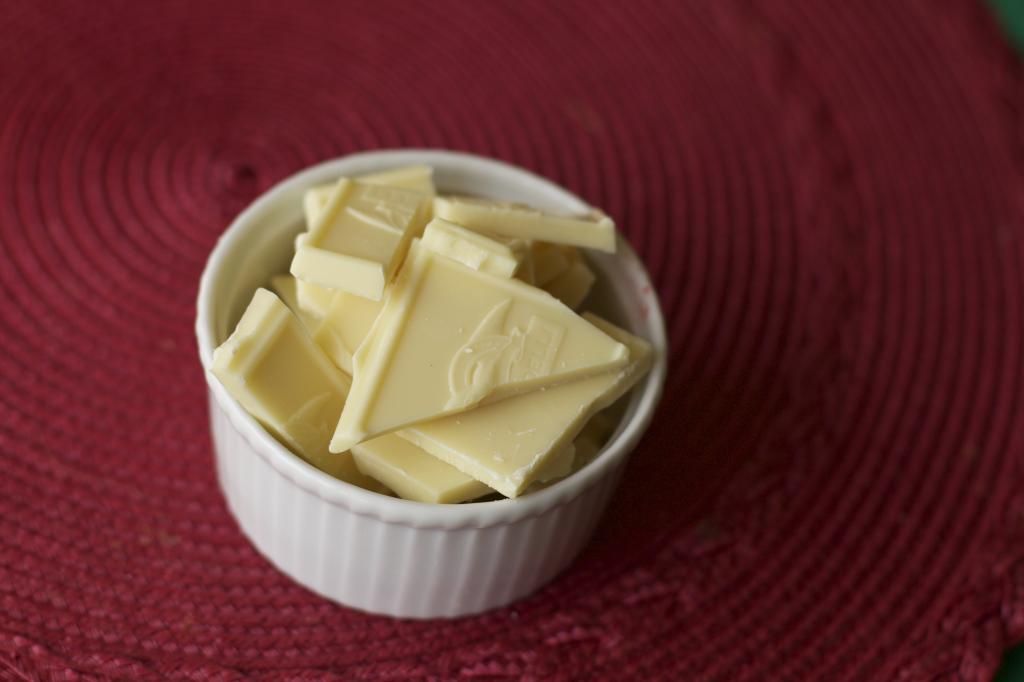 Next, you will melt your white chocolate. This is, of course, a raspberry white chocolate cheesecake. I prefer melting in the microwave for convenience, but you can use a double boiler method. In the microwave, I melt on medium heat in 30-second increments until all melted.
Once the chocolate is melted, you will fold into the cheesecake batter. Pour this into your cooled crust. Once you have poured your cheesecake mixture into your cooled crust, the decorating begins. Drop spoonfuls of the raspberry puree on top and using a skewer or toothpick drag the puree through the cheesecake mixture to create a marbled look. This is another fun task for kids to help you with.
Bake and allow to cool for at least 2 hours, although I much prefer letting it sit in the refrigerator overnight.
Ingredients
9-oz. Cream filled chocolate cookies
5 tablespoons unsalted butter, melted
1 cup frozen raspberries, thawed
1/4 cup plus 2 Tbsp. sugar
2 8-oz. packages cream cheese, room temperature (we use 1/3 less fat)
2 large eggs plus 2 large yolks
1 tablespoon all-purpose flour
1 teaspoon vanilla extract
4 ounces white chocolate, melted and cooled
Directions:
1. Preheat oven to 350ºF. In a food processor, blend cookies until completely crushed. Pour in melted butter through feed tube and pulse until crumbs are evenly moistened. Pour crumbs into a 8×8″ square baking pan ideally lined with foil or parchment, and use your fingers or bottom of a measuring cup to press into an even layer over bottom and about 1/2 inch up sides of pan. Bake for 8 minutes, until firm. Transfer to a wire rack and let cool completely. Reduce oven temperature to 250ºF.
2. Combine raspberries and 1 Tbsp. sugar in a food processor and blend until smooth. Strain through a fine-mesh sieve into a bowl; discard solids. Using an electric mixer or food processor with blade, beat cream cheese and remaining 1/4 cup plus 1 Tbsp. sugar until smooth. Add eggs and yolks one at a time, beating briefly after each addition. Add flour and vanilla and mix just until combined. Fold in the cooled white chocolate.
3. Pour cheesecake mixture over cooled crust, spreading evenly. Drop spoonfuls of raspberry puree on top and, using a skewer, drag raspberry puree through cheesecake to create a marbled effect, taking care not to drag in crust. Bake until edges are pale golden and cheesecake is just set in center, 1 hour and 15 to 20 minutes. You can wiggle the pan to see if it is set. Let cool completely on a wire rack, then cover and refrigerate until fully chilled, at least 2 hours. If you lined the pan, you can pull out the entire pan to then cut and serve.
These Raspberry White Chocolate Cheesecake Bars are the perfect dessert for any Spring or Summer meal! Make them and take to parties and barbecue events or as a special indulgence for your family!
Other great cheesecake recipes: