I am always looking for something clever but useful to give teachers for special holidays. I searched around Pinterest as well as Staying Close to Home's archives to find you Valentines Gifts for Teachers for Under $5.
These prices are estimates on my end but basically sharing that you can say thank you to your teachers, school administration and not break the bank. These are thoughtful homemade teacher gifts that the kids can help make too.
Some of these are not just Valentine's Day but you can change the wording for the holiday. Enjoy our round-up of Valentine's Day gifts.
Valentines Gifts for Teachers gifts Under $5
DIY Valentine gift ideas for teachers
Super Simple Make at Home Valentines Day Teacher gifts Under $5
Simple gift for male teacher
These S'more gift packets looks so amazing and there is a free printable available too!
Here is another Smores themed Valentines Day gift idea that will wow anyone on your gift list.
Here is another cute Valentine's Day snack mix gift they might enjoy. Similar to Muddy Buddies but uses Chocolate Cheerios. You can really adapt any snack mix with holiday candies to make an inexpensive Valentines day gift for teachers.
Another fun gift for male teacher
Does your teacher like to fish? Then this is the best teacher gift for them. A Edible Tackle Box.
Be sure to print out the free Printable for easy gift giving.
Make this White chocolate popcorn and fill it in these Pop-ular Teacher Gift ideas. This. white Chocolate popcorn can easily be adapted with holiday-specific sprinkles and candies for the best gift ever.
POPCORN THEMED GIFTS FOR VALENTINES DAY
It is one of our most popular snacks to serve at parties and bring to pot luck events
Or this recipe with the conversation hearts too. Not a big fan myself of the flavor but it sure is festive.
Find our printable valentine cards for teachers Free Popcorn Gift Printable
More Valentines Day Teacher gifts Under $5
I love getting cookies in a jar for any holiday, that way we are not overwhelmed by sweets and can make them at another time.
[amazon-related-products keywords="teacher gifts "]
Or use a pre-made cookie mix and include Heart cookie cutters instead of Christmas Themed ones.
Or this is another great Valentine's Day Teacher gift idea with Layered unpopped kernels. Instead of the mittens, cut out hearts and change the papers.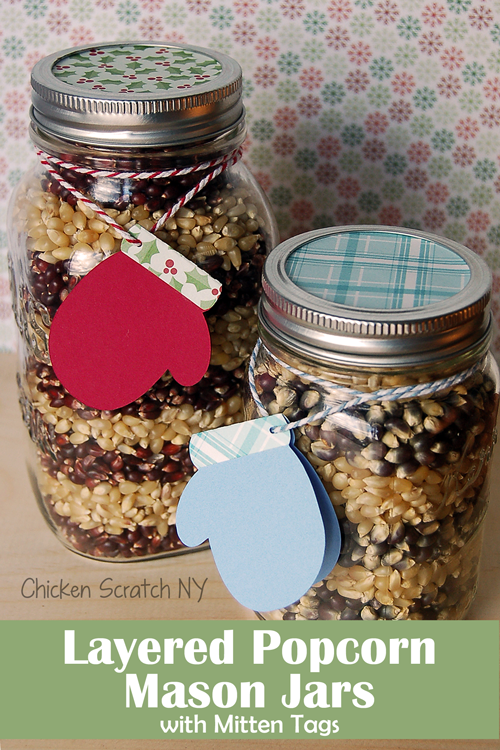 Maybe your teacher has an allergy? No worries here is a Nut Free Valentines Candy
Does your teacher love gum? Pack up several packs of gum and use this free Valentines Day Printable.
Make a batch of this irresistible Valentine's Day Toffeefor your teacher.
Teachers may get enough candy and sweets at Valentine's day, so give them a Valentines Day jar of cookie Mix they can make when they are craving a chocolate chip cookie. The free gift and recipe Printable available.
NO BAKE CHOCOLATE TREATS are great for the kids to get involved. Make a collection of these tasty treats and wrap them up.
It is still cold outside so give your teacher the gift of cocoa they can make any time they are craving a warm chocolate drink.
NON FOOD RELATED Valentines Day Teacher GIFTS
For multiple Valentine's Day teacher gifts these ruler cards great.
Another great non food gift. Teacher gift Soaps.
Another fun Soap Theme Gift Idea for your teachers.
Make a yummy cereal snack mix aka Cupid Mix and package it up for your teachers? If you can get it past the kids:)
Appliqued dishtowels are always a hit for any holiday. Make them for a few dollars each. Learn how to applique dishtowel.
If you don't care if the gift is heart-themed, then check out our round up of DIY teacher appreciation gifts.

What Valentine's Day Teacher Gifts will you be handing out this year?